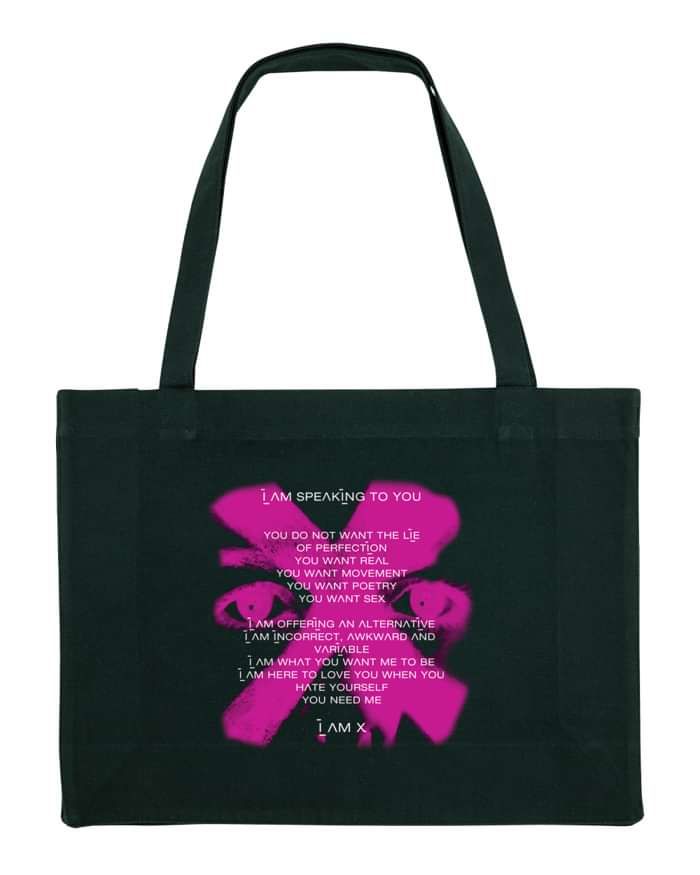 Punk Manifesto Tote bag
Large black woven canvas shopping bag, featuring the IAMX Manifesto punk design on one side, and IAMX K+S logo on the other.
PETA Approved Vegan.
Global Recycled Standard.

Fair Wear.

Capacity/volume: 25 litres.

300 G/M².

80% recycled cotton, 20% recycles polyester.

Top edge double folded for strength and clean finish.

Side soufflet.

Long handles with reinforced cross stitch.

Single edge stitch on all seams in matching body colour thread.